Inviting a complete stranger into your home in order to make sweeping changes to your personal property is a big decision. Here is why you should choose Faux Comfort.
• Some faux painting companies only do faux finishes. Many homeowners just want one "fancy" wall as an accent wall and everything else painted in an orthodox manner. My brush and roller are always ready to put a couple of coats of regular ol' latex paint on your walls. Many times I work in homes without doing any faux painting at all. In truth, I think I am a better painter than most house painters because I bring the same attention to detail I employ in faux painting to a traditional brush and roller painting project.
• I pride myself on my ability to provide a professional painting service that meets the traditions and standards of superb craftsmanship and customer service.
• As the owner and sole employee of Faux Comfort, I personally do all the work. This way I can personally guarantee the quality of the work. I don't send over a crew of guys who are making $12 an hour who work and conduct themselves like they should be paid $5 an hour. Now this means that if you need your entire house painted in 3 days, I am probably not the person to call. However, if you want somebody who takes the time to be precise and exact and will cause minimal disruption in the daily routine of your household, give me a call.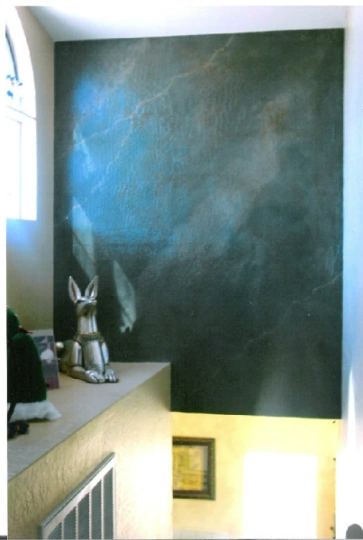 • Many people are unable to create the walls of their dreams in their own home because it is so hard to find a professional painting service that does small jobs. There are no small jobs as far as I am concerned. After all, even if some projects require less materials and physical labor than others, it is still a
big
decision to go ahead and make a change. So, if all you would like is for me to paint three niches in your home, I'll do it. If it is just one room in the entire room, I'll certainly do that, too.
• I work closely with my customers before a single drop of paint touches a wall, providing written work proposals, proper work recommendations, and painting specifications and designs to fit each individual job's needs. I'll even go to the paint store with you to help pick out your colors.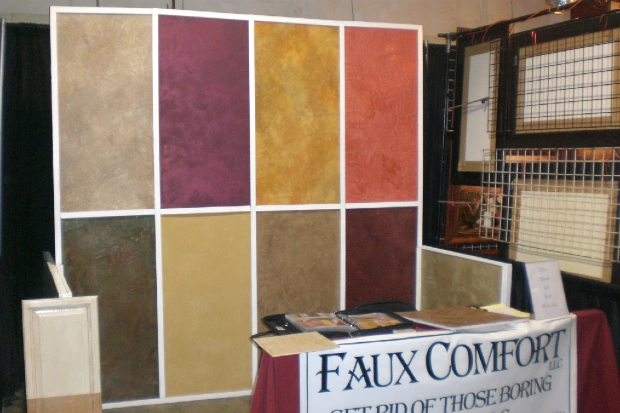 My booth at the Maricopa County Home and Garden Show